How to protect your rental property in Fort Lauderdale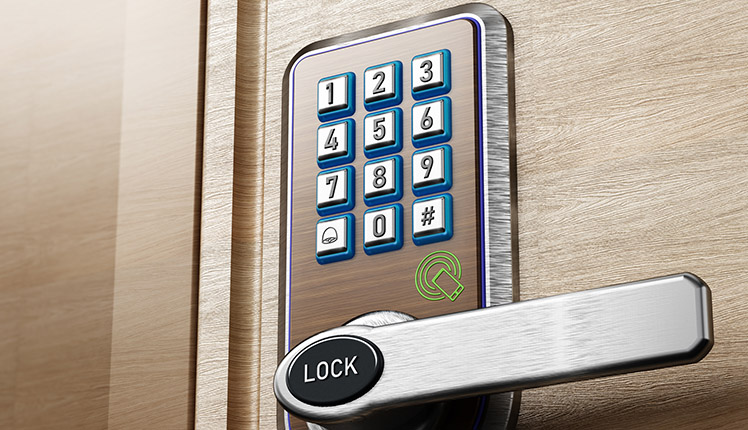 Irregardless of whether you lease out the family lake house or have numerous Airbnbs, it's often a challenge to protect your rental properties in Fort Lauderdale. With a constant turnover of tenants, it's simple to forget about a key in the handover or discover you're missing costly electronics or other valuables. And what should you do if there's a flood or fire at your Airbnb when you're away?
From enhanced locks to fully automated security systems, here are some top recommendations on how to protect your Airbnb in Fort Lauderdale.
Don't worry about keys by switching to smart locks
When a guest checks out, they may return all keys for the ensuing occupant. However, if someone took or made a copy of a key, they could sneak back in later. Certainly, you have the option to change the locks if a key is "misplaced", but that is not a timely or cost-effective solution.
Thankfully, you can use smart locks that operate alongside your home's security to put these concerns at ease. You will then issue each renter their own unique entry code. When tenants leave, there's no need to worry with an exchange of keys. All you need to do is customize the temporary code to no longer work when they're gone. If past inhabitants return and make an attempt to enter with their old code on the keypad, you will be warned with an update of the failed attempt on your mobile device.
Smart home technology makes available rentals look occupied
The goal is that your Fort Lauderdale rental property will have a steady flow of renters, but that isn't likely to always be possible. Nevertheless, you always want to give an impression that people are present so your rental isn't an easy mark for prowlers. Implementing a security system with home automation gives you the chance to take advantage of smart lights, motion detection equipment, and security cameras that make your home look lived-in.
Start by programming your smart lights to turn on at particular times of the evening. You will also want your security app to alert you if your video cameras notice an unwanted guest prowling in the shadows or approaching your main entrance. You then are able to use the 2-way talk capability to make them aware that they're being watched or set your lighting to automatically illuminate when a surveillance device or motion detection equipment identifies questionable movement.
Protect your Fort Lauderdale Airbnb with 24/7 monitoring
Your occupants will be more relaxed if they feel protected from intruders, especially when Fort Lauderdale is somewhat unfamiliar. When a robber makes an effort to invade your property, your home alarm system will not only initiate the alarm siren but will also alert your 24-hour monitoring agents. Even if you're not available, assistance will be on its way. Your monitoring experts can even act as your point person and loop you in when you're available.
Along with home invasions, your monitoring team can link to fire alarms, water sensors, and carbon monoxide detectors. It is likely to be harrowing for your visitor if flooding occurs or something catches fire. You not only will get a phone update that a potentially dangerous event has happened, but the monitoring agent will also arrange for assistance while you're en route.
Order an innovative home protection plan in Fort Lauderdale
The most sensible strategy to protect your Fort Lauderdale rental property is to invest in the latest in home protection. Luckily, Vivint offers great features like smart lighting, smart entry locks, and around-the-clock monitoring. Reach out today and our home security experts will personalize a system that's ideal for your Airbnb or rental property. Call (954) 287-0437 or fill out the form today!
Areas Served Around Fort Lauderdale By Smart Security Specialists Your Local Vivint Authorized Dealer